Jean Monnet Centre of Excellence
A Centre of Excellence Jean Monnet is one Jean Monnet's programmes created and funded by the European Commission aimed at promoting and valuing higher education and scientific research of excellence in issues related to European integration all over the world. Among the various Jean Monnet's programmes, this is the most competitive, being awarded at a worldwide competitive level. Given this high degree of demand and quality, a Centre of Excellence is awarded to Universities and researchers of confirmed merit in topics related to European integration and whose applications demonstrate having the capacity and conditions, namely at the human and scientific levels, to be awarded such recognition and distinction. When assigned, the proposed Centre's multidisciplinary nature is privileged.
FEUC's Jean Monnet Centre of Excellence works under the topic 'Peace Relations, Ontologies and Narratives in Europe: EU and its Eastern Neighbours (PRONE)', focusing on European Union (EU) relations with the post-Soviet space, especially on the Eastern Partnership (EaP) countries, and Russia. It is coordinated by Professor Maria Raquel Freire, Full Professor at FEUC and Jean Monnet Chair and is composed by a team of 11 professors coming from the Faculties of Economics, Arts, and Science and Technology of the University of Coimbra. It foresees the organisation and implementation of a varied range of activities organised around three main axes: teaching and research; policy recommendations; and extension to the community. The range and dynamic nature of the Centre's activities aim at projecting the quality and excellence of the University of Coimbra in all initiatives at national and international levels.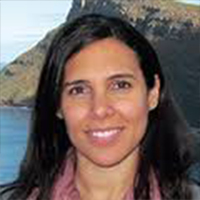 Professor of International Relations (FEUC) and Researcher at CES. Works on topics related to peace and violence, EU donor policies, and North-South narratives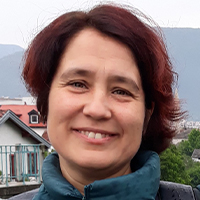 International Relations Professor and Researcher at CES. Works on topics related to global interventionism, namely peace missions, development aid and water politics.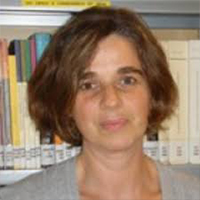 Clara Keating
Professor at the School of Arts and Humanities and researcher at CES. Works on topics related to critical discourse and sociolinguistics topics of migration, language policies and multilingual literacies.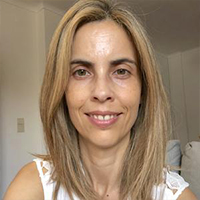 Ph.D in Political Science and International Relations, Professor in European Studies and researcher in EU Governance and Institutions.
Centre of Excellence Public Presentation
2 December 2019
2019 Jean Monnet Kick-off meeting,
Brussels – Group photo